My eyes were set on Tanamera confinement set since few months ago after reading the testimonials from other moms. Finally I ordered one set from the web page and 3 days later, a box arrived on my doorstep. One of the reasons I choose Tanamera because there's no jamu. hehe
This is taken from the website.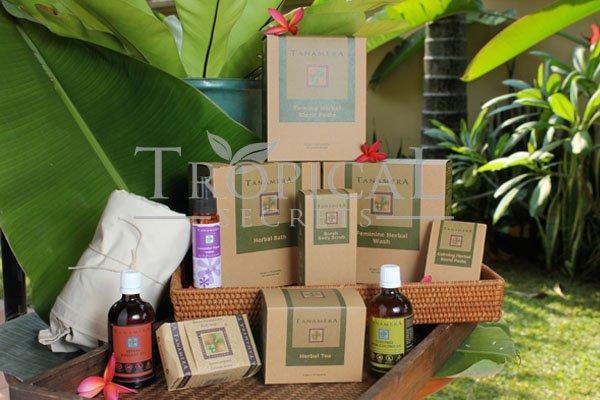 There are 11 items in the box but so far I've been using only one which is the virgin coconut oil.
You see, my stretchmarks are pretty bad. Ok not pretty bad, it's super bad guys. Yesterday I was sitting on the couch when mom walked in front of me. I've outgrown B's shirt so it kinda revealed a lil bit of my belly. Mom was shocked to see the stripes. yikessss! She had pretty bad ones but looking at mine she said mine's worst T__________T. So I showed her my whole belly and her eyes almost popped. Hyperbole but she was shocked. Coz she said hers werent as bad as mine. I just hope it wont bleed. tsskkkk~
I've used various lotions and oils for stretchmarks but none works. BioOil, Olive Oil, Cocoa Butter......
I have never scratched the stripes no matter how itchy they were. Mom, my doc, the nurses thought I scratched them. How can I if I cant even touch them? Pedih. One of the reasons I bought Tanamera this early because I need the oil. I heard it's good for stretchmarks.
So now today, after 2 weeks ++ of using it, I could say it doesnt help to reduce the multiplication of the stripes but DEFINITELY helps to ease the itchiness. I applied one in the morning before going to work and my day would be 'itchiless' till evening. Yeay!
I guess my belly grows at a fast rate till my skin cannot cope hence the stripes. What ever, I dont bother anymore because I have a baby, my baby growing inside. And InsyaAllah we'll meet in few weeks to come =)
p/s So excited to know that Vivy has safely delivered her baby. Cant wait for my turn =))